Cosmetic Product Photography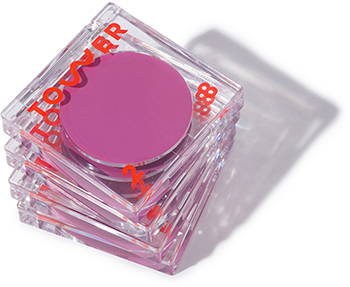 Our product photography studio is the perfect choice for capturing accurate and attractive photos of your cosmetic products.
Cosmetic packaging often contains some of the most difficult elements to photograph, including glossy or polished, rounded surfaces that reflect everything in sight. Our highly knowledgeable and experienced photographers are well-versed in the nuances of cosmetic photography and guarantee photos that make your cosmetic products look their best.
With color accuracy being of utmost importance, our team follows a color management workflow to ensure that the color values of our photos are true representations of your cosmetic products so your customers won't be disappointed when they receive their orders.
Put simply, if you're looking for reliable cosmetic product photography that looks great every time, our studio has got you covered.
You offer a fantastic service & do a fantastic job, very straightforward, fair pricing. I'll pay for all of them and will be back w lots more in the future. Thank you very much. You have my business for as long as you're willing!
I am two seconds from asking you to marry me. The photos are off the hook. I LOVVVVVVVE them. You are the best and such a Godsend to my company.
I am overwhelmed with how great of an experience this was. Absolute professionalism from the initial communication to the final product. Keep it up and you've got a client for life.
WOW! You have done an outstanding job! They look fantastic and I am so pleased I can't thank you enough! It was such a pleasure dealing with you. I truly will only be working with you in the future should the need for images arise. Thank you, Thank you, Thank you!
You guys are AWESOME! Thanks! The photos look outstanding. I recommended you to the company that is doing our website.
NICE JOB! I can't tell you how thrilled I am that I found you. FINALLY, I'll have professional photographs of my products for the website.
Isn't It Time for You to Upgrade Your Images?