Bottled Product Photography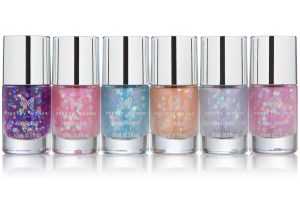 Our product photography studio specializes in delivering the highest quality photos of all types of bottled products such as bottled beverages, nutritional supplements, personal care products and many others.
We know that photographing items with a glossy, reflective surfaces comes with unique challenges and difficulties, and we take pride in our experience and technique. Our lighting setups are specifically designed to capture perfectly framed shots that make bottled products really shine without creating blown-out hot spots or unpleasant reflections.
After our photographers capture the images, our editors jump in to make sure that the photos are perfectly polished and ready for use. Our editing experts are adept at ensuring that the colors are vivid and accurate, the lighting is even and all reflections are minimized. They also adjust any minor imperfections such as smudges or scratches on the product, so that each photo looks its best.
You offer a fantastic service & do a fantastic job, very straightforward, fair pricing. I'll pay for all of them and will be back w lots more in the future. Thank you very much. You have my business for as long as you're willing!
I am two seconds from asking you to marry me. The photos are off the hook. I LOVVVVVVVE them. You are the best and such a Godsend to my company.
I am overwhelmed with how great of an experience this was. Absolute professionalism from the initial communication to the final product. Keep it up and you've got a client for life.
WOW! You have done an outstanding job! They look fantastic and I am so pleased I can't thank you enough! It was such a pleasure dealing with you. I truly will only be working with you in the future should the need for images arise. Thank you, Thank you, Thank you!
You guys are AWESOME! Thanks! The photos look outstanding. I recommended you to the company that is doing our website.
NICE JOB! I can't tell you how thrilled I am that I found you. FINALLY, I'll have professional photographs of my products for the website.
Isn't It Time for You to Upgrade Your Images?