"Ken, what's the weirdest product you've ever photographed?"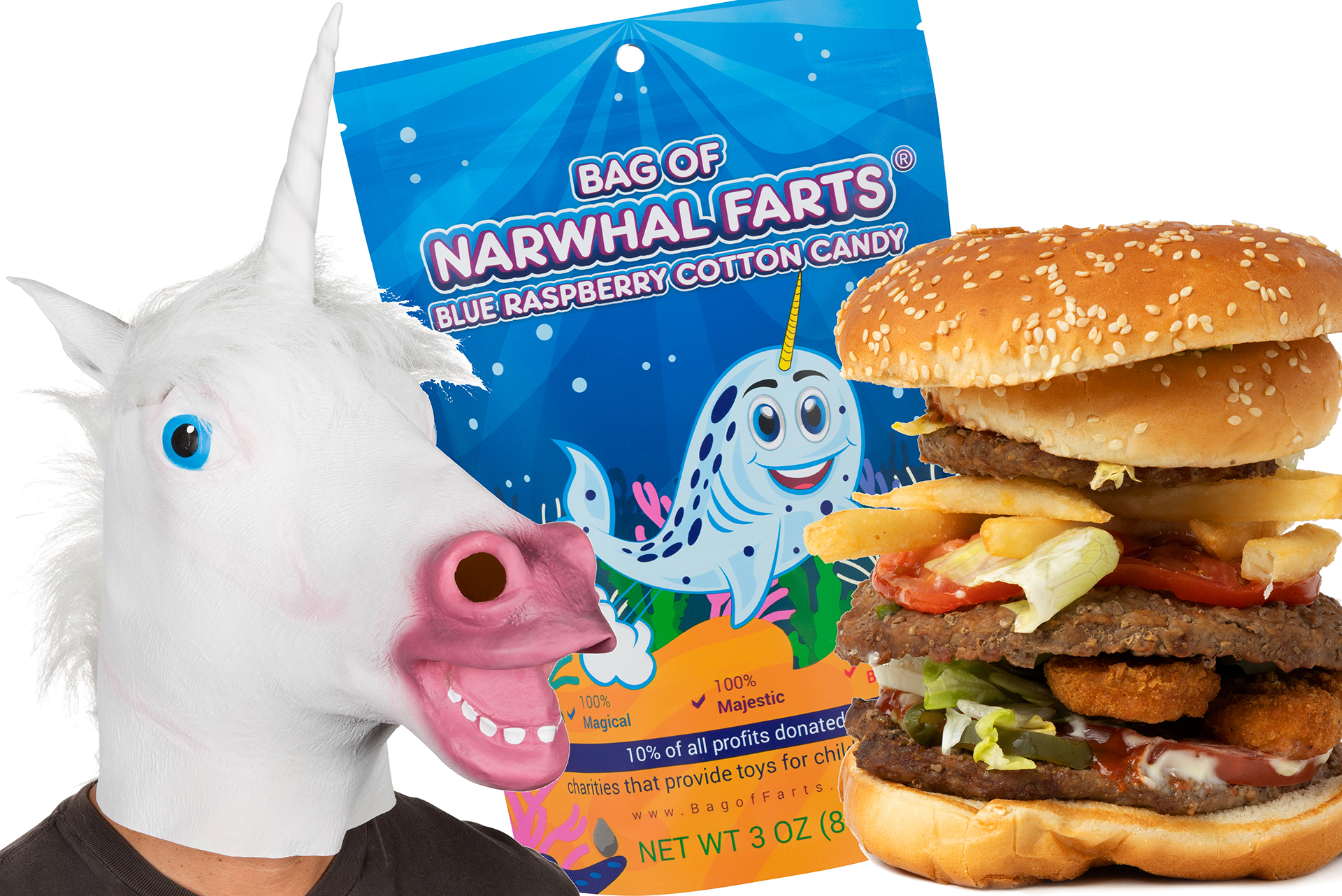 I actually get asked this question pretty often by clients and by friends, and the answer isn't all that easy.  It's not that we don't photograph many weird products.  It's that we've photographed so many strange and funny products over the years that it's hard to come up with just one.  
A few examples..
A do-it-yourself telescoping back shaver
Cotton candy sold as "Unicorn Farts"
A box of little wind-up toy chicks sold under the name "Jumping Poultry"
So yeah, I have a hard time coming up with a single product that wins the title of being "the weirdest".  But if you asked me to name the "weirdest" photo shoot, one session immediately comes to mind…
The most awkward photo shoot
The year was 2010, and we were in a much smaller studio than our current one.  We don't usually take photos with the clients present for the shoot, but we ended up booking two sessions at the same time one day.  One session was with one of our beloved clients who wanted to bring his one-week-old son to model a couple of the swaddling blankets his company sells.  The other session was with a new client who told us that he would need to be present for the shoot because he was unable to leave the products with us.
So on one half of the studio, we have a brand new father with his newborn baby.  Meanwhile on the other half of the studio, our new, very large, tattooed client sets down a heavy duffel bag and starts pulling machine guns out of it for us to photograph!
It didn't much matter that the new client was incredibly nice — the look of concern on the new dad was obvious and not at all difficult to understand, and I'm sure the new client also noticed the extreme contrast between the two photo sessions.
In the end, both sets of photos turned out great, but yeah, that was a day to remember for sure!