CURRENTLY OPEN AS A ONE-MAN SHOW – NO WALK-INs
Considering the recent developments and stay-at-home orders issued in California and Los Angeles County, I've been receiving a lot of inquiries from existing and potential clients wanting to know if we're still open for business.  The short answer is "yes", but it's definitely not "business as usual".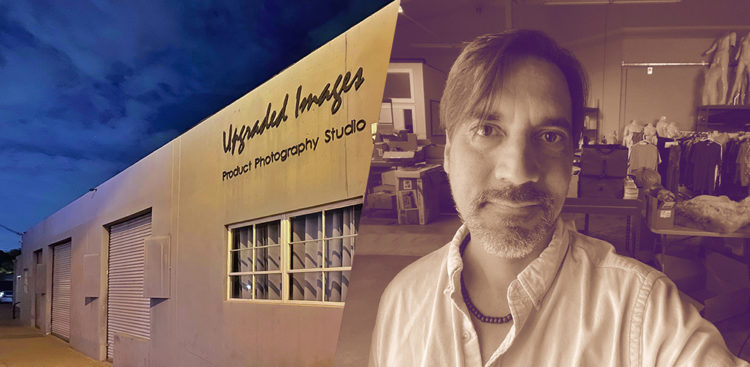 Starting the weekend of March 13, Upgraded Images Product Photography Studio is operating as a one-man show with yours truly at the helm.  A little more about myself…
I founded our studio in 2005 as the company's only employee before I hired our first employee a couple years later.  As our company and photography team grew, I ended up spending more and more time behind a desk and a computer to do customer service, quality control, marketing, accounting, employee management, etc., etc., but our long-term clients know me primarily as a photographer/editor.  That's where my roots lie, and I must say that it's nothing short of thrilling to be back behind the camera.
I also have to say that sending our employees home to wait out the COVID-19 outbreak was not an easy call.  We're a small team and have a very strong bond professionally and personally, and I'm anxiously looking forward to the day when we can all work side-by-side again as the well-oiled product photography studio we've become.  Until that day comes, please continue sending your projects via your preferred shipping carrier (walk-ins are not available until such time as government restrictions have been lifted).
Take this slow time to focus on the things that will make us all stronger than ever once life returns to normal — however long that may take.  An obvious area to address is re-visiting your marketing plans and making your products look their very best.  As always, we're (or for now "I'm") here to help you upgrade your images.
Elbow bump,

Ken Greenlee